You are previewing:

Godse's Children: Hindutva Terror in India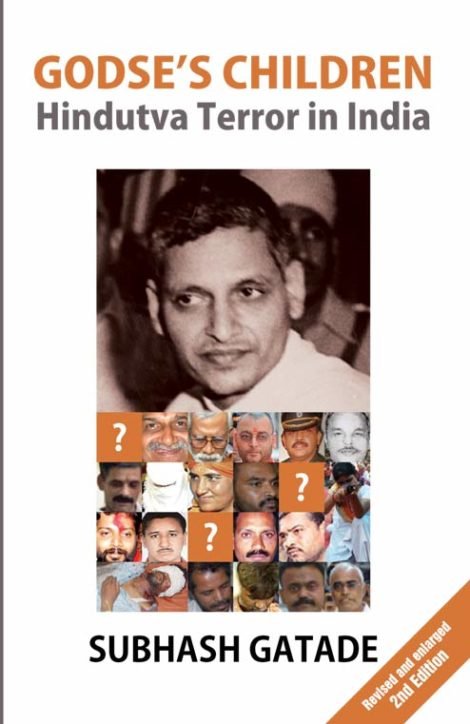 Godse's Children: Hindutva Terror in India
Godse's Children: Hindutva Terror in India
The book ably documents evidence of saffron terror. — A.G. Noorani in Frontline
Hindutva terror has finally emerged. It was on 6 April, 2006 when Nanded witnessed a bomb blast at the house of Laxman Rajkondwar, a longtime RSS activist, killing his son and another Sangh activist. The blast brought to the fore the systematic manner in which people associated with RSS and allied outfits were engaged in making and storing explosives, imparting arms training and planning to bomb minorities as part of their mission to establish Hindu Rashtra in India. Five years later, investigating agencies are in the know of the involvement of Hindutva supremacists in dozens of earlier and later blasts like Malegaon and Samjhauta Express. The role of international linkages and networks of different Hindutva formations in collecting funds, mobilising resources and supporting the cause has added further ferocity to this project. The present book, the first comprehensive treatment of the subject, shows that Hindutva terror is not a mere regional or rare phenomenon. Apart from bringing forth the commonality of tactics used by these terror modules, the book also looks at the phenomenon historically and presents hitherto unexplored evidence. It also underlines the Himalayan task which awaits the investigating agencies as they are yet to nab any of the masterminds, planners, financiers and ideologues of these terror attacks despite ample evidence.
₹495.00
SKU:

0558
Categories: English, India, Non-Fiction, Politics, Terrorism, True Story
Tags: Hindu-Right wing, Hindutva, India, RSS, Sangh Parivar, Terrorism
The book ably documents evidence of saffron terror.
— A.G. Noorani in Frontline
Subhash Gatade (born 1957), an engineer by training and a freelance journalist and translator by choice, has written extensively on issues of communalism and Dalit emancipation. His publications include a book on the legendary Dasrath Majhi (Pahad Se Uncha Aadmi, NCERT, 2010).